Related articles
More articles to help horse owners save money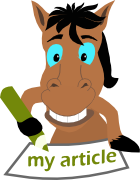 Easy and low cost tack care
Looking after your tack will make it last longer and save you money. Here are out top tips for tack care.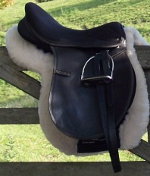 Go synthetic
Synthetic bridles and saddles are very easy to keep clean. Most synthetic bridles can be washed in the washing machine which saves time. Synthetic saddles are also very easy to keep clean, simply wipe over with a baby wipe or damp cloth. Synthetic tack is very handy for those winter months when everything gets muddy and it is also cheaper to buy than leather.
Find Synthetic bridles
Find synthetic saddles
Get into a routine
Keep on top of tack cleaning by wiping the saddle and bridle over with a clean rag after every ride. This will help save time and keep your tack in good condition which saves you from having to buy replacement tack.
Raid the bathroom cabinet
Use toothpaste to clean your white stirrup treads and the stainless steel parts of your tack, comes up a treat!
Clean those nooks and crannies of your tack with an old electric toothbrush, saves time and elbow grease!
Rusty tack
If parts of your tack have started to rust, soak them in a bowl of vinegar for a few days or until the rust has dissolved. Do make sure you rinse them off thoroughly, your horse won't appreciate a vinegar flavoured bit.
Mouldy leather
Use white vinegar to remove and kill mould from leather and give it a deep clean. However do rinse thoroughly!
Condition to preserve
Use a good leather conditioner once a week to help clean, preserve and soften leather.
Find leather conditioner