Related articles
More articles to help horse owners save money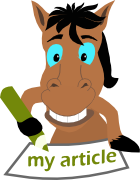 Spring money saving tips for horse owners
Here are our top 5 tips for horse owners to take advantage of this spring.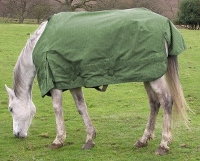 1) Wash winter horse rugs
Wash your winter turnout rugs ready for next winter.
Instead of using a commercial rug cleaner, clean your rugs yourself to save money. Start by brushing the hairs from the inside of the rug with a dandy brush. Then pop the rug in a clean dustbin and fill with water and some animal friendly detergent. Then use a clean broom and plenty of elbow grease to clean the rug! Hang the rugs out to dry and then store them ready for your horse's winter wardrobe! This will not only save you money on commercial rug cleaning costs but also help to make your rugs last longer.
2) Preserve winter horse rugs
Re-proof your rugs at least once a year to ensure they stay waterproof. You can use a rug re-proofer or try an alternative waterproofer from an outdoors shop.
Find rug water proofing
3) Fly repellent recipe
15ml Citronella Oil
2 tablespoons meths or alternatively use Neem Oil
1 tablespoon Fairy Liquid
4 tablespoons vinegar
1 mug of strong black tea

Mix ingredients together with 2 litres of cold water.
Warning: Fly repellents containing Citronella have now been banned from
equestrian retailers in the UK. This is because the oil can cause skin irritation and burning in some horses. Citronella is very strong and should be carefully mixed with other ingredients such as meths, do not use Citronella neat as this could harm your horse's skin
4) Sweet itch treatment recipe
If your horse suffers from sweet itch try adding these ingredients to the fly repellent recipe above:
25ml Olbas Oil
100ml Neem Oil
25ml Benzoate
5) Marmite sandwiches anyone?
Try feeding Marmite to your horse once a day through spring / summer to help deter midge bites, particularly if your horse or pony suffers from Sweet Itch. Mix a good teaspoon full of the stuff in with your horse's daily feed or make them a nice Marmite sandwich once a day! Some horses do turn their noses up at Marmite just like some humans!
Notes:
Tips provided by Equine Compare are gained from various horse owners and members. These tips are not intended to replace veterinary advice / treatment, please always consult your vet if your horse shows signs of ill health or injury.