Related articles
More articles to help horse owners save money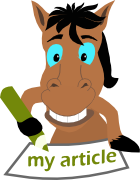 Top tips for horsey Christmas shopping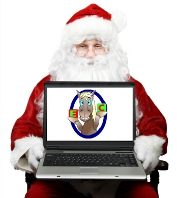 It's that time of year again when we face our ever growing Christmas list of gifts to buy. Christmas shopping can be time consuming and stressful, not to mention expensive. Shopping on-line has become increasingly popular, offering a convenient way to shop from the comfort of your home. On-line shopping lets you beat the Christmas crowds and allows you to to shop around for good deals.
1) Check out the 3 P's
Price - Retailers should display prices including VAT, check the site to make sure the price you see is the price you pay.
Postage - Some retailers don't display delivery costs until the customer reaches the payment page, so what appears to be the cheapest product may have high delivery costs. If the delivery costs aren't displayed, check the retailer's Terms & Conditions page.
Profile – Check out the retailer's site to get some background information about the company. Look for the 'BETA' logo (British Equestrian Trade Association) on their site, which means that they have to adhere to certain industry standards.
2) Stay safe online
You need to be vigilant when paying for goods online. Here are a few things to look out for:
The shop should display contact details including postal address and land-line. Don't rely on just an e-mail address or PO Box address.
Make sure it shows 'https://' in front of the web address in the address bar when you are entering your card details. This shows that the site provides a secure payment page. Pay by credit card to get some additional protection, but remember to pay off the full balance on your card to save on interest payments.
If the shop has sprung up over night selling brand names at unbelievable prices, be wary. Fraudsters can set up a professional looking shop in a day and disappear just as quickly. Look for reviews and find someone else who has used them.
3) Will your gifts arrive in time?
If you are buying your Christmas gifts on-line make sure you order early enough to allow for delays and returns. Check the site for any delivery time scales, if they don't display them give the retailer a call. Order your items on-line at least a few weeks before Christmas Day to avoid disappointment and stress. Retailers are very busy around Christmas and backlogs of orders can occur, which can cause delays with your delivery.
4) Know your consumer rights
When you receive your item, ensure that you save the packaging in case you need to return it. On-line retailers are required by law to follow 'Distance Selling Regulations' and these state that customers who buy on-line are entitled to a 'cooling off period'. This gives the customer a minimum of 7 working days from receipt of the item, to inform the retailer that they wish to return the product. Customers should then receive a full refund within 30 days.
5) Bag a bargain
Club together with your friends and family to buy from the same on-line retailer under the same order, this way you can split the delivery cost and save money. The smarter way to shop on-line these days is to use a shopping comparison site. These sites allow you to compare many retailers and products side by side and should show you the details you need such as price and delivery.
The comparison site for horsey shopping
Equine Compare is the shopping comparison site for horsey shopping. The site allows horse owners to easily compare equestrian products and insurance side by side on price, delivery cost and product range. It's a smarter way to shop on-line for you and your horse.