Related articles
More articles to help horse owners save money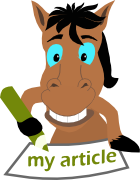 Tips for veteran horse owners
Julianne Aston is the founder of the veteran-horse society.
She moved to Wales in 2001 having sold her family home to open and fund the centre in Pembrokeshire.
Veteran equine health tips
Prevention is better than cure - always make sure your horse has a safe and draft free stable. You can do this by using bedding under the doors and making sure the horse wears adequate rugs to keep them warm.
Bandage legs when your horse is stabled at night, this helps keep your horse warm and also helps arthritis. Dry your horse's legs if they come in wet and use bandages which wick away the mud and water. Make sure your horse's leg joints are covered by foam gamgee.
Start feeding double garlic in February to help build up resistance to the summer flies.
Deep litter bedding can be cost effective for you but will not be of benefit to your veteran horse. This can cause 'COPD' and can cause a reaction to their legs, which will need treatment by your vet.
Money saving tips
Don't just buy a product that says "veteran" just because your horse is old, they maybe fine on a normal horse product. Always seek advice of an independent person such as a nutritionalist or the veteran horse society.
Where possible use a cube instead of course mix. Always soak the feed with water before feeding, whether the teeth are good or not. How would you know your horses teeth are good. You don't, your dentist will.
If you don't ride your veteran horse, remove their shoes to save money.
Prevent boredom by taking your horse for regular walks. This is very stimulating for veteran horses and can really keep them interested in life.