Related articles
More articles to help horse owners save money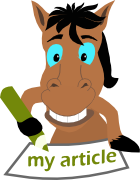 Save money on heating bills
– burn horse manure!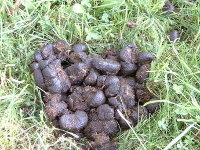 Yes I know it sounds a bit smelly but apparently its not, and best of all its free!
Horse owners can actually make 'fuel bricks' from horse manure by packing the manure into a brick shape using a mould and then drying it out for a few weeks.
The bricks shouldn't give off any foul odours either because the odour evaporates when the manure is dried out. You can even use the ashes as a fertiliser to spread over your veg patch to grow your own veg!
So the next time you go out poo picking in the field just think of the money you will be saving in fuel bills! Its also a very eco- friendly way of heating your home.
Ingredients
Manure – horses, donkeys, ponies, goats, poultry
Brick mould / Briquette Maker
Log burning stove / Open fire
A strong stomach
Method
1) Shovel manure from stable / field
2) Pack the manure into the mould / briquette maker
3) Turn the moulded manure out
4) Stack each brick on top of each other in a criss cross pattern to allow air circulation

5) Leave bricks to dry out in a dry but ventilated area for 3 weeks
6) Take your poo bricks and burn – hey presto free fuel!
Costs
You can buy a briquette maker for under £20 or read this article which shows you how to make a mould.
Some of the above information was sourced from Horseaholic.